Ever since 1913 May sees an international crowd stream into the Royal Chelsea Hospital grounds to marvel at astonishing horticultural and floral displays. Over five days this spectacle – which is organised by the Royal Horticultural Society – attracts more than 150,000 visitors. Beautiful gardens are as British as tea and scones and at the annual Chelsea Flower Show you get to witness the finest of traditional, modern and cutting edge landscape design. It may not be Britain's largest flower show anymore but it is certainly the most prestigious. And wonderfully, even today there are still some of the original exhibitors from 1913 returning for yet another year, like McBean's Orchids and Blackmore & Langdon.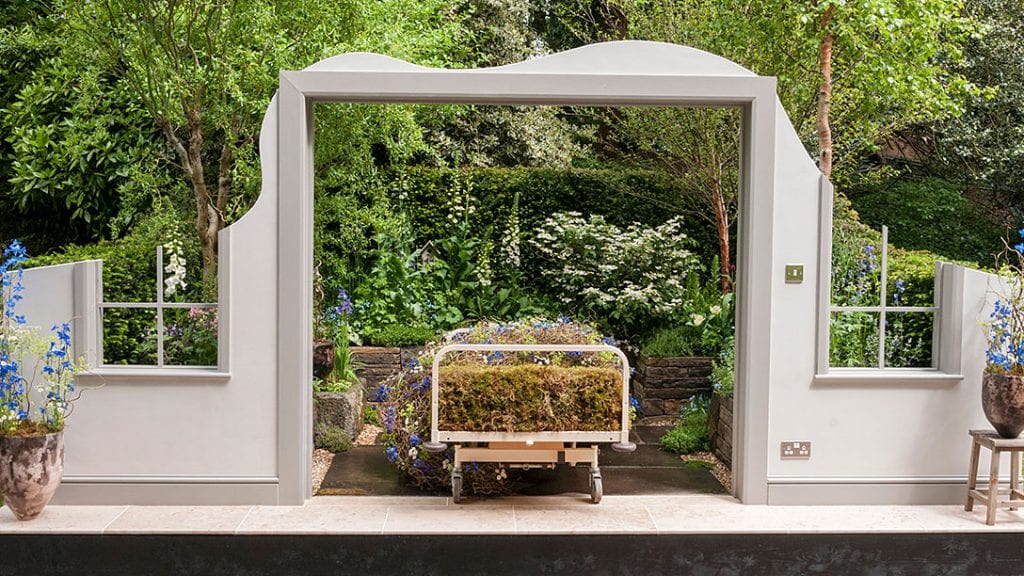 Being outside, surrounded by plants and greenery is proven to make us happier, so this year's theme at The Chelsea Flower Show is "Health, Happiness and Horticulture". A call to action to inspire us to create new garden spaces in our daily lives and help sustain our environment. This ethos is incorporated into many of the displays such as "The Garden Bed" designed as a green space for hospice patients, the "Modern Apothecary Garden" by award-winning organic gardening expert and author Jekka McVicar. Jekka was inspired by conversations with medical professionals about what we can do to improve our own health with the help of plants; and its guiding principle is also the quote by Hippocrates: 'Let food be your medicine and medicine be your food'. And there is the Discovery Zone where visitors can learn about how the garden can serve as an outdoor gym as well as developing an appreciation of the hard physical work of a landscape gardener.
At The Great Pavillion, the jewel in the RHS Chelsea Flower Show's crown, a taste of Art Deco glamour will be unveiled this year; with Bowdens – the Devon-based multi-RHS Gold medal-winning nursery – taking the largest space at the show with a 550 sq m (6,000 sq ft) planted-up train station. Centrepiece of the exhibit will be a 25m (80ft)-long carriage from 1920s Belmond British Pullman, with liveried stewards, linen and crockery. The train stands in the middle of a time-travel journey with plant collectors from around the world. Ranging from beautiful neat hostas on Platform 1 to rare jungle ferns on Platform 2, the display takes you on a plant collector's journey.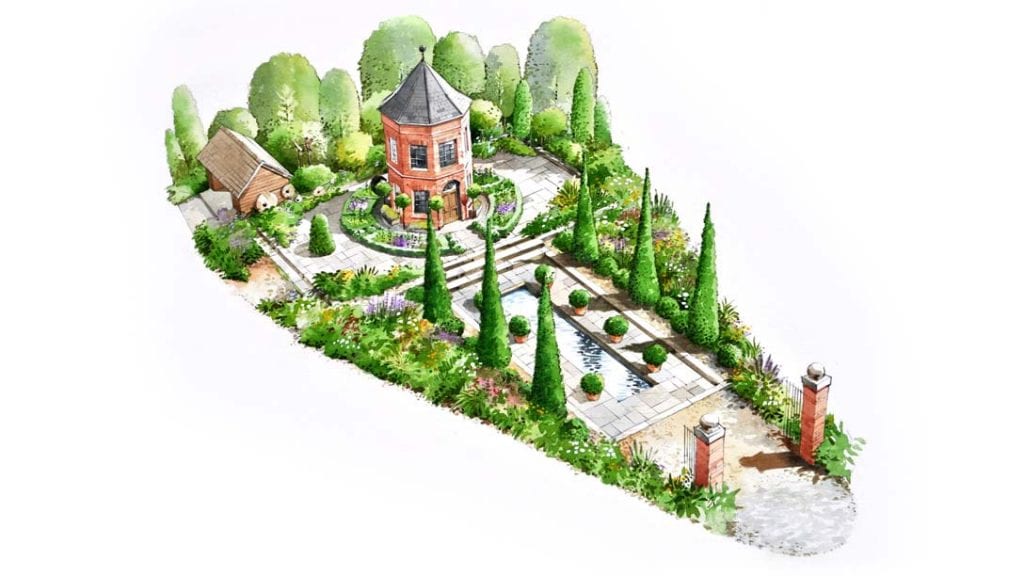 The Harrods British Eccentrics Garden, designed by Diarmuid Gavin, is inspired by kinetic sculpture from some of the UK's most imaginative minds. Elaborate machinery performing simple tasks has become associated with Britishness, thanks to the likes of W. Heath Robinson, Rowland Emett and, of course, the founders of Aardman animations. The scene is also active, entertaining and playful. Every quarter of an hour, the garden engages in a short performance.
Disability charity Papworth Trust found inspiration for their garden whilst working on their 'I Can' campaign with the world famous and profoundly deaf solo percussionist Dame Evelyn Glennie. Designed by Peter Eustance, the garden reflects Evelyn's passion and ability with a water marimba generating the garden's acoustic pulse, harnessing natural materials of the landscape – water, sun, wood, earth – so the garden itself becomes a musical instrument.
A garden is more than just an outdoor space. A garden can be a sanctum, a place for fun and games, an dining room extension, nature's pantry, a work of art or simply a place to imbibe nature's smells and sounds. Our unique band of property owners share this ethos with many the garden's being true extensions of the house, as well as being spaces in their own right.
Kingscote Park is set in 28 acres of gardens and parkland and it's Gardens of Wellbeing have been created as spaces for peaceful contemplation and are featured in Tony Russell's book "The Cotswold's Finest Gardens".
Three time Chelsea Flower Show Gold Medal winner Philip Nixon designed Berekley House's stunning minimalistic garden in Tetbury and Jinny Bloom – who was chosen by the Prince of Wales to design the "Healing Garden" at the 2002 Flower Show – created the winding oases that are Temple Guiting's gardens.
Cornwell Manor – 'one of the prettiest houses in England' – is particularly remarkable 2000 acre estate which was partly landscaped by Clough Williams-Ellis – the creator of the magical village of Portmeirion in Wales – who according to George Plumtree created at a stroke 'something that combined architectural composition with bravura views'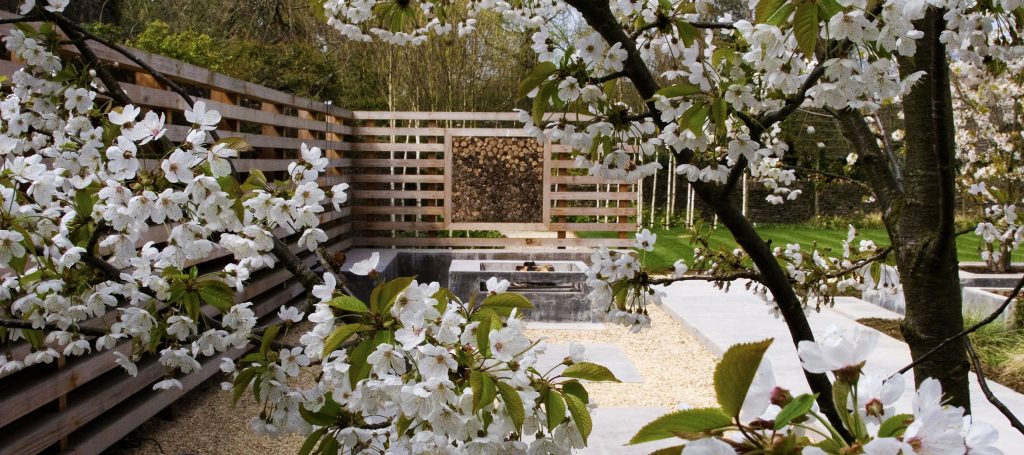 Dryhill Farmhouse, near Cheltenham sits on the side of Crickley Hill, has stunning views across to the Black Mountains from the lovingly tended gardens that lead down to a Wild Flower meadow – seeded for Dryhill's bees – a recently planted vineyard and down to the bathing lakes in the wooded glade.
The Chelsea Flower Show is a global event on a very personal, and British, scale. Inspirational, educational, a great social occasion and a sensory experience that should not be missed. A bucket list event. Just be sure not to bring your garden gnome with you, they are strictly banned!