The Cotswolds is a fantastic place to get on your bike no matter if you are a beginner or a seasoned pro: With routes to suit everyone cycling can easily be incorporated into your holiday. We have picked some of the most scenic routes and some suggestions for stops along the way. Our luxury Cotswold rentals serve as the perfect base for an active holiday with hot tubs and pools to relax in afterwards or tennis courts for those who just can't get enough. By clicking on each image you will find out more details to every route.
Small Cotswold Way, 78.8 km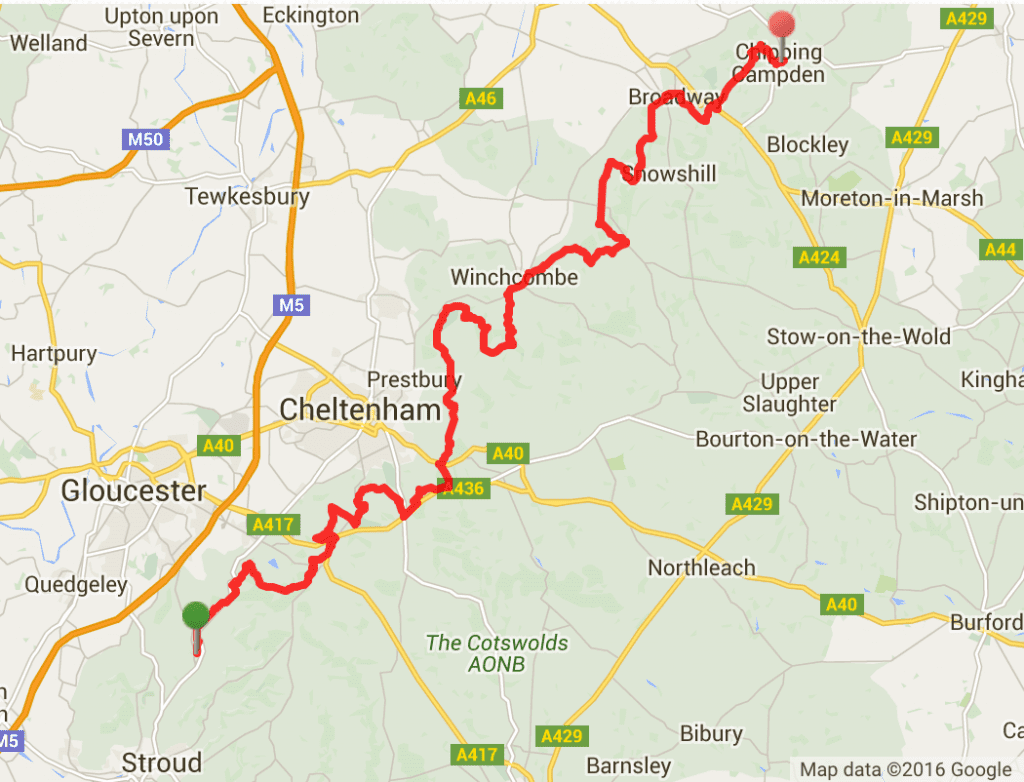 The famous Cotswold Way walk also offers alternatives for cyclists who like to take the challenge and be rewarded with fantastic views and iconic sights such as Broadway Tower.
Places to stay: The Old Rectory, Pye Corner, Temple Guiting, Dryhill Farmhouse and Cottage
Places to stop: The Stirrup Cup Bisley, The Swan Inn Broadway
Cotswold Circuit, 113.7 km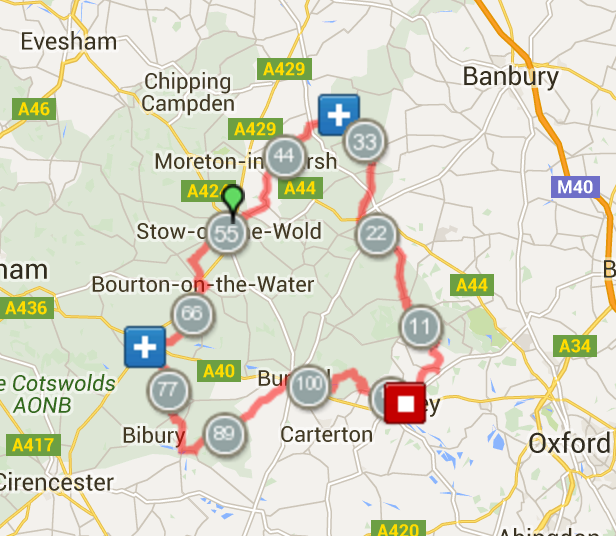 This Circuit Route is a perfect mix of mesmerizing scenery and chocolate box villages with plenty of opportunities to stretch your legs or have a picnic.
Places to stay: The Brewery, Sixpenny Cottage, Grey's Court Cottages
Places to stop: Bibury for the most iconic Cotswolds photo opportunity and Chipping Norton for the most famed Afternoon Tea at The Tea Set.
Tetbury to Cheltenham, aprox. 40 km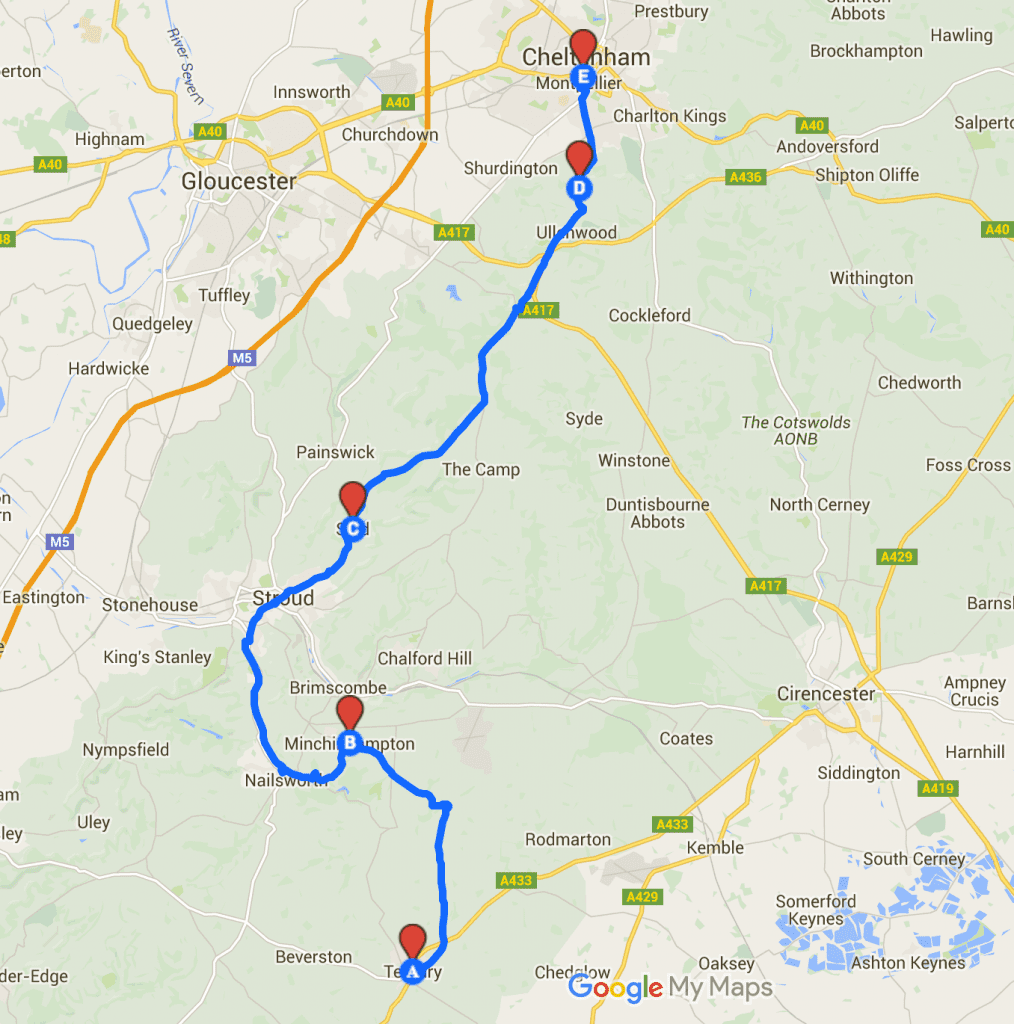 Starting in the gorgeous town of Tetbury this route will take you along Minchinhampton Common and Nailsworth with breathtaking views at high speed (helmets on!), through the lush Slad Valley with some steeper inclines and a detour to the top of Leckhampton Hill for views across Cheltenham and the mysterious Devil's Chimney.
Places to stay: The Old Surgery, Berekley House, Sheepscombe, Dryhill
Places to stop: Minchinhampton (or Rodborough) Common for Winstone's Ice Cream, the Woolpack Slad for Lunch
 Southrop Circuit, 66.8 km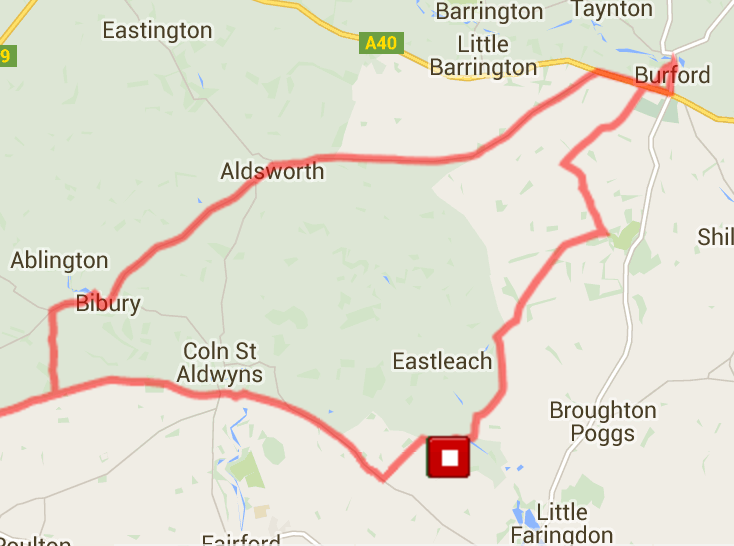 Relatively easy ride with some slight inclines on country roads and lanes, through quaint neighborhoods and calming views across fields.
Places to stay: Grey's Court Cottages, The Brewery, Home Farm Cottage
Places to stop: Bibury (or Coln St. Aldwyns for less tourists), Burford for afternoon tea, a detour to Barnsley House
Nailsworth <-> Berkeley, 43 km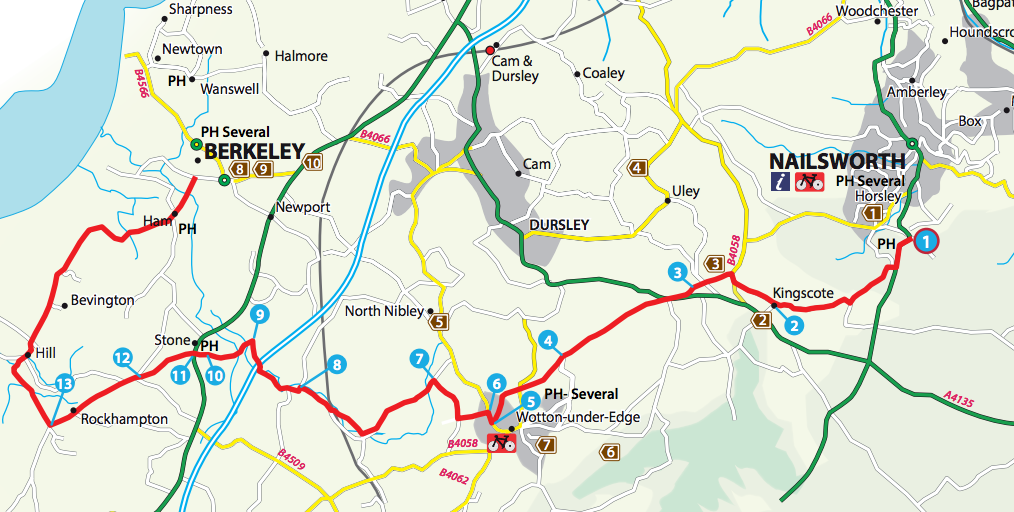 This route takes you along quiet lanes and sceneries. You will encounter a couple of strenuous inclines but overall this trail is relatively easy and with much to see along the way it's also suitable for a family cycle.
Places to stay: Kingscote Park, The Old Surgery, Berkeley House
Places to stop:  Berkeley Castle, Woodchester Mansion, Asparagasm for Lunch
Mountainbiking at Crickley Hill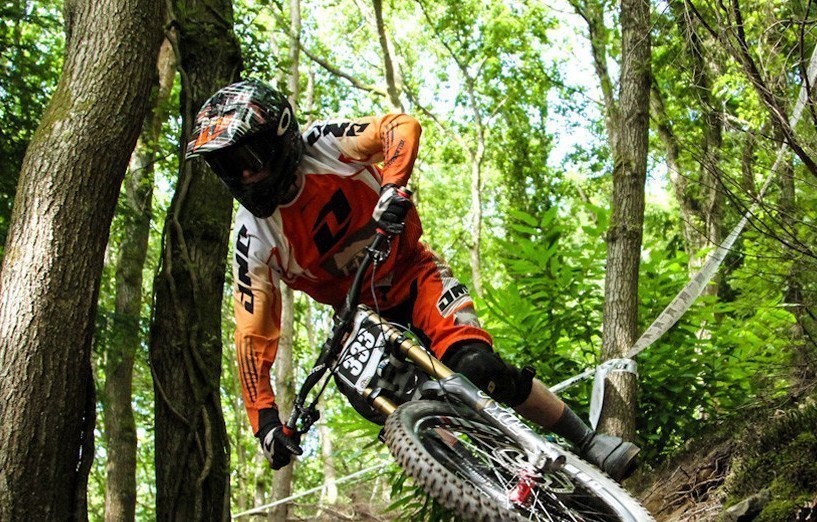 If you have a head for speed and enjoy cross and mountain-biking head to Crickley Hill, near Cheltenham where the newly opened FlyUp 417 Project offers a lift service to pull you back up after an exhilarating ride downhill with spectacular Cotswold views.