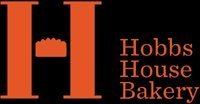 The Cotswolds' very own bakery – Hobbs House – has been providing delicious breads, pies and cakes since 1980 using traditional overnight baking techniques. Especially their 59 year old sourdough has been a key player in winning many awards. Tom Herbert is considered the great-grandfather of the business and is the head (and hands) of many new recipes and creations. We hope you enjoy the following recipe and guarantee a mouthwatering experience.
Overnight Bread (World's Best Toast)
Ingredients
560g strong white flour
10g sea salt
10g sugar
2g dried yeast or 4g fresh
20g fat (butter/lard/white shortening or a combination)
100ml milk (full-fat is best)
200ml cool water
Method
Mix all the ingredients together for 10 minutes in a mixer or 15 minutes by hand until you have a smooth, stiff dough. Cover and leave in a cool place to rest for 2 hours.
Mould to fit a large tin and then, having placed it in the tin, cover and leave overnight to rise in the fridge.
In the morning (or after 8 hours), the loaf will have risen slightly. Take it out of the fridge and put it somewhere warm to carry on rising: it could take from 1 to 3 hours.
Heat the oven up to 240°c (if it doesn't go that high, then as hot as it'll go). Lightly dust the risen dough with flour and give it five slashes with a sharp knife. Steam the oven and bake the loaf in the tin directly on the baking stone. Remember to turn down the temperature after 10 minutes.
Once the loaf is baked a beautiful golden colour and rings hollow when tapped on the bottom (about 35 minutes), then take it out of the oven and cool on a wire rack.